When you start optimising and improving business processes, it is of course super when your results are clear and demonstrable. The Lean Six Sigma method is a globally proven methodology that provides a structured approach to achieving concrete results and continuous improvement. More and more organisations are moving from a "traditional" to a "Lean" organisational structure, and we don't blame them – the methodology has countless benefits.
At Perfact Group, we go a step further than simply applying Lean Six Sigma. We are a specialized knowledge organization focused on optimizing your processes and employees. We make a difference by combining this methodology with advanced data analysis and connecting it to process, product, organizational and employee development. This allows us to collect and analyze targeted data, identify anomalies and even perform predictive analysis.
Problem solving with Lean Six Sigma
Do you have organizational processes that need improvement? Lean Six Sigma provides you with the right toolset to make these improvements. With Lean, we focus on eliminating waste and keep your systems flowing efficiently. This saves you time, resources and energy while improving customer satisfaction.
Using Six Sigma, we use statistical tools to identify the core of your problems and understand how to improve them. The DMAIC (Define, Measure, Analyze, Improve, Control) method forms the basis of our scientific thinking and helps us address problems in a structured way.
Continuous improvement
One of the essential benefits of Lean Six Sigma is that it promotes a culture of continuous improvement. At Perfact Group, we believe in building a continuous improvement culture. This means that we are not only looking at temporary solutions, but also striving for lasting and sustainable improvements.
With our expertise, we help your organization work more efficiently, reduce costs, increase quality and gain a competitive advantage. Whether you are at the beginning of your Lean Six Sigma journey or already experienced with the methodology, we are happy to support you every step of the way.
Perfact Lean Academy
In addition to using Lean Six Sigma to structurally improve processes at our clients, we also train people within our Perfact LEAN Academy.
We believe it is important to invest in the knowledge development of our own employees, so every employee is given the opportunity to attend at least Lean Awareness Training. But, of course, we also train individuals or teams within organizations. In this way, improvement processes can be sustained and employees make an essential contribution to a continuous improvement culture with their acquired knowledge.
To the Perfact Academy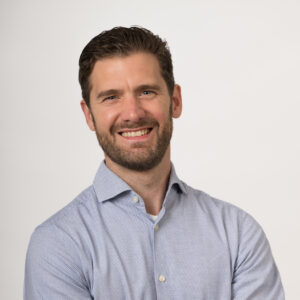 Lean or Six Sigma? Bas will help you with all your questions!
Bas Mooij | Lean Sigma Master Black Belt
Contact

Master Data Management: always a good idea
Every business generates data, consciously or unconsciously. About customers, products, materials but also employees. Data can provide valuable insights and a big financial benefit if applied effectively. Master data management...
From traditional to LEAN management
In terms of management, some organisations are still in their 'comfort zone'.  They tackle issues the way they have always done, because basically… that's just the way they do it....