For anyone who would like to take a next step within Lean Six Sigma, we still have a few spots available at our 5-day training course in Munstergeleen (English edition!). Have some time to spare on Friday 10, 17, 24 November, 1 and 8 December? Read the information below for more details and book one of the last seats.
The Green Belt training course is the ideal choice for project leaders striving for an integrated approach to continuous improvement. This intensive training course highlights both Lean and Six Sigma principles and provides the necessary tools to minimise waste in processes, while also focusing on statistical models to control variations. All this is carried out within the framework of the proven DMAIC methodology.
Our Lean Six Sigma (LSS) training programme is officially accredited by the Lean Competency System (LCS) as a world-leading accreditation organisation.
What to expect?
Our training focuses on motivated and active participation, with no prior preparation required. Specific prior knowledge is not required, although attending a Yellow Belt or Orange Belt training course will be a plus.
During this training, we focus on practical experience with varied, hands-on problem-solving exercises. Theory is applied directly using examples and real project cases, giving participants the chance to practice and refine their skills. In addition to the theory, a practical case takes place within your own working environment, where the participant is coached and guided by our Master Black Belt.
Practical information
Training: Lean Specialist – Green Belt Lean Six Sigma (LCS 1c level)
Date: November 10, 17, 24 and December 1 and 8 (5 Fridays in total)
Language: English
Time: 8:45 – 17:00
Location: Perfact Office Abshoven 33, 6151 GC, Munstergeleen
Lunch: Lunch will be provided on-site, including drinks and snacks. After the training, you can join the Friday afternoon drinks without obligation.
Trainer(s): The training will be facilitated by our Black Belt(s) and coordinated by our Master Black Belt – who will also supervise the practical case.
Are you interested in participating? Feel free to contact Bas Mooij (basmooij@perfact-group.com) before 31 October 2023 to book a spot. We look forward to seeing you in Munstergeleen!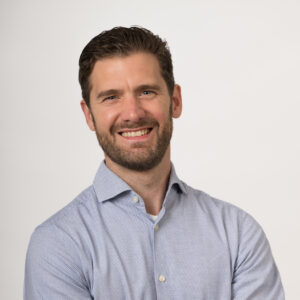 Curious about Lean? Bas is happy to help!
Bas Mooij  |  Master Black Belt Lean Six Sigma
Contact opnemen